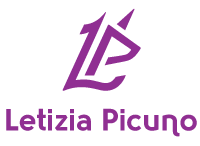 I am a brand designer and illustrator. I am passionate about art in all its forms.

I started my path graduating in graphic design, right after I completed three years at the Academy of Arts and New Technologies (AANT) in Rome, which gave me a professional manufacture of the main aspects of graphic design, making me want to focus on brand identity.

Shortly after finishing the Academy I began working with gamax, a famous Italian company in the field of nailcare, I worked two years to take care about their company's visual communication and implementation of the graphic material.
Currently I am working as a freelance for private clients, I collaborate with the agency "Mybrand" and with Giorgio Di Vita's Studio, doing work for important italian publishers like Giunti, Rainbow or Lisciani.
Or complete the form below